About Innovation Cell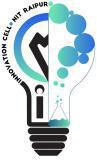 Innovation Cell, NIT Raipur was formed in May 2018 under the supervision of Director and Head, Career Development Centre, NIT Raipur. It aims to inculcate the spirit of innovation and entrepreneurship amongst the students, encourage and support innovations through guidance, mentorship and support. Students will be encouraged to take up innovative projects with possibility of commercialization.
Objectives
The objectives of Innovation Cell, NITRR are:
To channelize the knowledge and the energy of youth towards becoming active partners in the economic development process
To motivate, support and mentor students for identification and development of their innovative ideas
To catalyse and promote development of knowledge-based and innovation- driven enterprises and promote employment opportunities amongst youth specially students
To inculcate a culture of innovation driven entrepreneurship
To act as an institutional mechanism for providing various services including information on all aspects of enterprise building to budding S&T innovators
Infrastructure
The institution provides working facility for students on the theme of "Makerspace".
Makerspace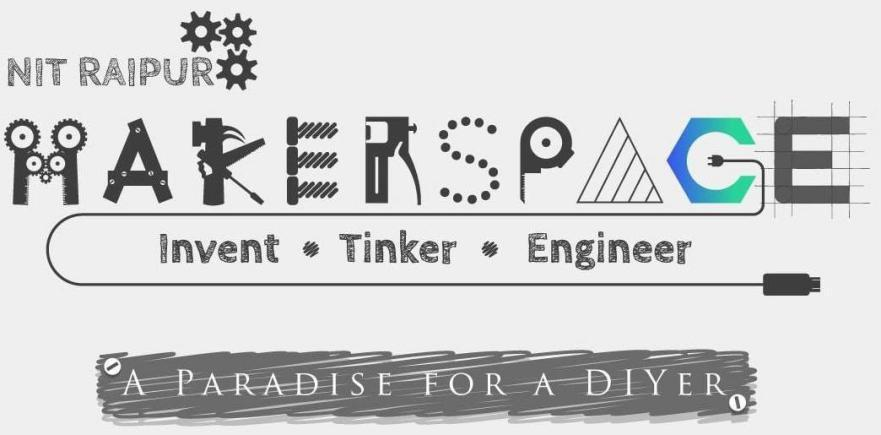 Introduction: Makerspace at NIT Raipur is set up on the theme of Open Community Technology Development Culture to promote mainly frugal innovations. It is set up to provide working ecosystem to prospective entrepreneurs of NIT Raipur. Once the raw and innovative ideas will start taking shapes, they will be incubated in a proper system of Technology Business Incubator (TBI)
Objective:To develop a collaborative workspace for tinkering, making, learning, exploring and sharing ideas
Vision:
To make students understand challenges of an entrepreneur and its solutions in frugal conditions
To make cost efficient lab equipments like 3d printers, drones and other DIY projects
To encourage students for interdisciplinary representation and forming teams and bringing the expertise on one platform

Rules

Eligibility
Admission Process

Students have to apply in prescribed format (to be collected from Head, Innovation Cell)

Evaluation Criteria

The evaluation will be done by Innovation Cell for the strength of the submitted idea in terms of its technology content, innovation, timeliness and market potential

Seed Support

A maximum support of 25,000 INR will be provided to 10 ideas which may be extended at the sole discretion of the Innovation Cell

Facilities

Electricity
Furniture and Personal Storage
Internet Connection/ WiFi
Pool of technical mentors
Workshop and Institute Lab facilities during working hours

Tenure

Students will be permitted to stay initially for 6 months which may be extended at the sole discretion of the Innovation Cell

Exit (Graduation)

Getting Incubated in Technology Business Incubator
Completion of stay of 6 months

Intellectual Property Policy

As per the Institute IP Policy

Periodic Assessment

The performance of the teams will be evaluated every 2 months based on the completed objectives as mentioned by student in Annexure II

Miscellaneous

The tools/ equipments can be crowd-sourced or created.
Focus will be on value creation
Flexible hours: The Maker-space will be open for 24X7
Models on ethics (fairness, accountability, transparency), privacy and security should be strictly followed

To explore possibilities for collaboration with Innovation Cell, NIT Raipur please contact

Dr. Saurabh Gupta
Prof. I/c, Innovation Cell, NIT Raipur
Ph: +91-7389727963
Email: innovation@nitrr.ac.in